New year, new me they say!
Well, it's not just you who's getting a makeover for the new year!
The algorithms change irregularly, and this, regularly. A little contradiction? Yes, perhaps, but unfortunately the truth. We must, therefore, be on the lookout for the latest trends to ensure that we stay current in this fast-paced environment.
At the start of this year, nothing better than pressing the 'reset' button on your strategy!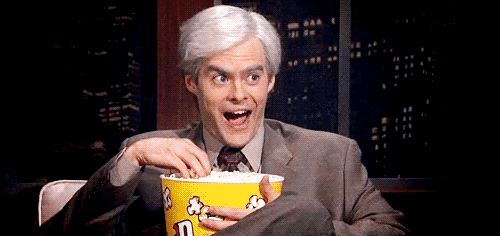 « Marketers Are Constantly Seeking A New Way To Capture Customer Attention.»
According to sproutsocial researches, here are the 9 trends to take seriously into consideration.


1. Brands re-evaluating the most relevant metrics


Advertisers are looking at a number of metrics to assess what works and what doesn't work on social media.
How advertisers describe engagement when social success is measured:
The tested elimination of public Facebook and Instagram Likes may however force a shift away from "Likes" as the measuring stick for success of content.
And even though Likes isn't completely gone, this pattern signals the need for brands to look beyond surface-level data.
Prime example, almost two-thirds of the marketers surveyed believe social listening is going to be key in 2020. Diving into dialogues and attitude analysis, marketers are becoming increasingly concerned with what is said, rather than how many people are talking or looking at one singular post.
The Fundamental Fact? Long-term and engagement implies more than just an increase in Likes for the short term. Brands are legitimately trying to understand what drives conversations with customers, rather than chasing a viral moment.
2. Private communities and tightly-knit groups development


Linking the preceding trend, marketers are increasingly focused on building substantive bonds with their target audience vs anyone and everyone.
Obviously, companies want to reach as many users as possible. That being said, the rise of marketing communities speaks of the need for marketers to concentrate on talking to individuals rather than talking to large audiences.
We see that a lot with brands that are looking to reach younger consumers. Brands are, for example, more empowered than ever to respond directly to customers and also to speak their language with a distinct brand voice.
Furthermore, note that the concept of privacy and community affects the way modern consumers handle social media.
While people are more than happy to engage with brands, consumers become far more wary in their interactions.
New features like Instagram Threads, for instance, allow people to share their stories only with a limited group of friends. That gives a more intimate, friends-only feel to the platform.
Meanwhile, Facebook Group marketing remains a viable way to market to smaller, private communities as organic reach for most brands on Facebook is flat.
And that sir....leads us to our next topic!
3. More interactive, direct and advanced social advertising


With good reason, the companies are still investing heavily in social advertising.
Since customers are becoming more and more familiar with the whole concept of social shopping.
It's easier than ever for advertisers to promote direct business from consumers on social media, coupled with the fact that advertisements are becoming more advanced.
For example, the latest roll-out of customized advertising experiences from Facebook brings products to customers dynamically, in shifting formats (carousel, collection), and are calls-to-action based on who they are delivered to.
While, Instagram shopping feature's recent introduction also illustrates the rise of direct social sales.  The platform represents another weapon for ecommerce and retail brands looking to start selling on Instagram without having to redirect followers onto a bio link
FYI... even LinkedIn's advertising network has recently evolved to help B2B brands reach out to potential consumers for their products.
The idea here is that, in 2020, businesses don't need to be nervous about selling through advertising.
We have plenty of possibilities to become more targeted and persuasive across all the major social networks, almost universally.
4. Brands are putting influencers under the nano-scope


The popularity of influencer marketing is well documented as an authentic way of advertising the products. And while influencers are treading in 2020, brands are rightly looking at influencer relations with careful examination..
The growth of fake influencers and the likely imminent de-emphasis on "Likes" as a measure of interaction demonstrates the need for influencers to be able to back up their price tags with evidence.
Recall what we said earlier emphasizing the value of tight-knit communities? In the influencer sphere, the same applies. We see a growing number of brands connecting with nano-influencers, representing accounts with only a few thousand followers.
The concept is simple: smaller audiences are more important and involved as opposed to an "influencer" who is merely seeking "likes" and brand deals for their sake.
Marketers pursuing relationship building with influencers shouldn't stop doing so. Only consider what any given influencer is bringing to the table and whether their audience is important to your brand or not.
5. Stories are here to stay...


Stories have been one of the greatest social media phenomena of the past couple of years and 2020 looks like it's going to be on the same road.
Instagram Stories supremacy speaks for itself. Nonetheless, remember also that Facebook Stories are on a par with about 500 million daily users in terms of engagement.
Interactive stories and polling are a great ways to get back and forth with your audience, making your content seem more like a "must see."
Coupled with the new business features of Instagram, including Growth Insights and "Stories About You," in 2020 we expect to see even more from Stories.
6. Video content continues to make a major impact


Both long-form and short-form video are among social media's most-shared content.
Food for thought: As for active users, YouTube is second only to Facebook.
While Instagram could be considered the top hub for influencers, more and more brands and marketers flock to YouTube en masse.
Instagram is meanwhile trying to breathe new life into IGTV. With IGTV launching landscape videos, we'll have to wait and see how brands seize the opportunity that could make repurposing video content from other channels easier.
And of course we would NEED to talk about TikTok.
Vine's spiritual successor might be a huge interrogation point for marketers right now, but it tells about his popularity among younger customers and influencers. With well over 1.5 billion users it would be premature to mark the network as a passing fad.
We said it before and we will say it again: brands really can no longer sleep on video. With so many ads and organic video options, the entry barrier is lower than ever, when all you need is a smartphone.
7. Make the audience an integral part of your content strategy


Half of the marketers surveyed reported user-generated content would be one of 2020's biggest social media trends. And we absolutely agree!
This again underlines the need for brands to create customer-centered content to communicate with their customers.
Doing so not only builds brand relationships but also allows the fans to keep a constant stream of content. For example, brands such as BonLook use their hashtag # monbonlook to highlight satisfied customers and showcase their latest products and gives the consumers a chance to win one of their products.
Modern-urban-tech-savy-and-not-so-tech-savy customers are more than happy to have brands asking them what to post. Encouraging user-generated content and customer pictures represents a brilliant move for interaction and social data.
With so much competition in social hub, there is a plus to anything you can do to create customer-centered content.


8. Rethinking which social platforms you should pay attention to


As you may have noticed, the need to rethink and assess is a running theme among our social media trends for 2020.
So..... which social platforms died in 2019?
Short answer: NONE!
No platform is actually "dead" despite popular belief. Therefore, brands should really rethink where they spend their time and try to zero in on the platforms where their audience is hanging out.
For example, for B2B marketers Linkedin is witnessing insane growth. In 2019, even with the emergence of TikTok, SnapChat actually saw a general increase in daily active users.
Meanwhile, Pinterest, versus other social networks, is driving serious revenue for consumer brands.
So basically this means: comprehending how you spend your valuable time on social and whether or not your efforts pay off. Can you clearly point to the ROI of your presence on Facebook or Instagram, for example?
This is where it's important to understand the true meaning behind the social media metrics: don't just pursue vanity metrics(i.e: likes). Think about where the brand will best shine, whether it's through long-form LinkedIn posts or visual-first content on photo-heavy platforms.
9. Marketers are held liable for their performance data


63 per cent of marketers regularly report social data to their managers.
Getting a seat at the executive table on social media means being able to "prove" what your involvement is worth. That means tracking interactions, interaction and development, and making the data available to your team readily.
Tools such as Sprout Social, Iconosquare and Hootsuite make monitoring and processing of these data points for your colleagues so much smoother. Doing so not only makes it easier to see what works best on social media, but it also makes it easier for people outside your department to translate the data. (which can seem like gibberish to them most of the time)
Sproutsocial:
Iconosquare:
Hootsuite:
And that's a wrap of the 9 biggest trends for 2020 in the social media world!
Which trends in social media will have the biggest impact on your brand in 2020?


So like I said earlier, algorithms change irregularly, and this, regularly.
The good news is that none of these trends require you to start afresh with your social presence. Ideally, these results will help you think about what works, what isn't and what ways you can pursue to transform 2020 into YOUR year.
However we would loooove to hear from you!
Which of the new trends in social media do you think will be shaping 2020?
What are your New Year's Goals?
Tell us all about it at the comments
xx - paper planes